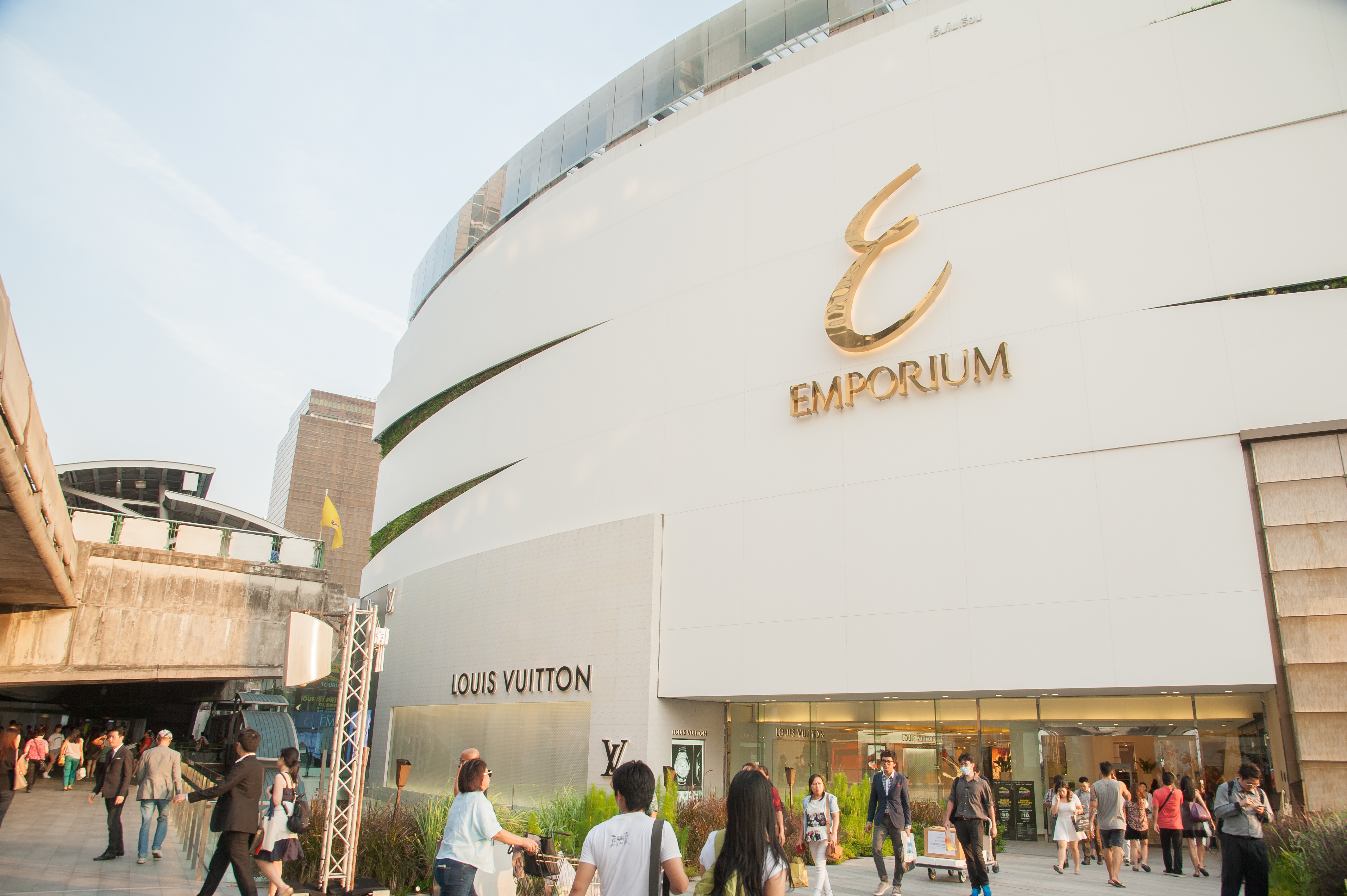 The Emporium Shopping Mall
Emporium Bangkok is a sophisticated six-storey shopping centre in Sukhumvit, housing world-renowned designer brands, a luxurious cinema and state-of- the-art exhibition space, as well as a supermarket and food court. Emporium Bangkok is also incredibly convenient as it is directly connected to Phrom Phong BTS Skytrain Station.
The EmQuartier Shopping Mall
You may have already heard of or visited the popular Emporium Shopping Mall – the new EmQuartier mall stands tall on the opposite side of Sukhumvit Road. Expect to find a long list of designer brands at the new EmQuartier Bangkok, as well as a distinctly futuristic design with dozens of restaurants, offices, event halls and a cool atrium garden – complete with a waterfall. There's also direct access from Phrom Phong BTS Skytrain and a link to the original Emporium mall across the road.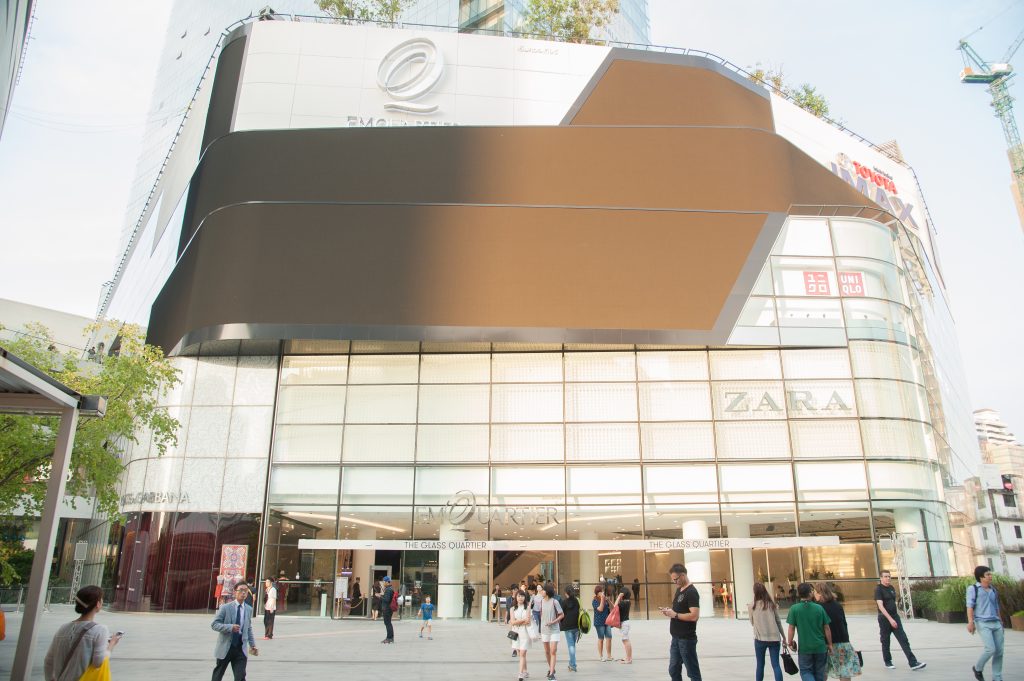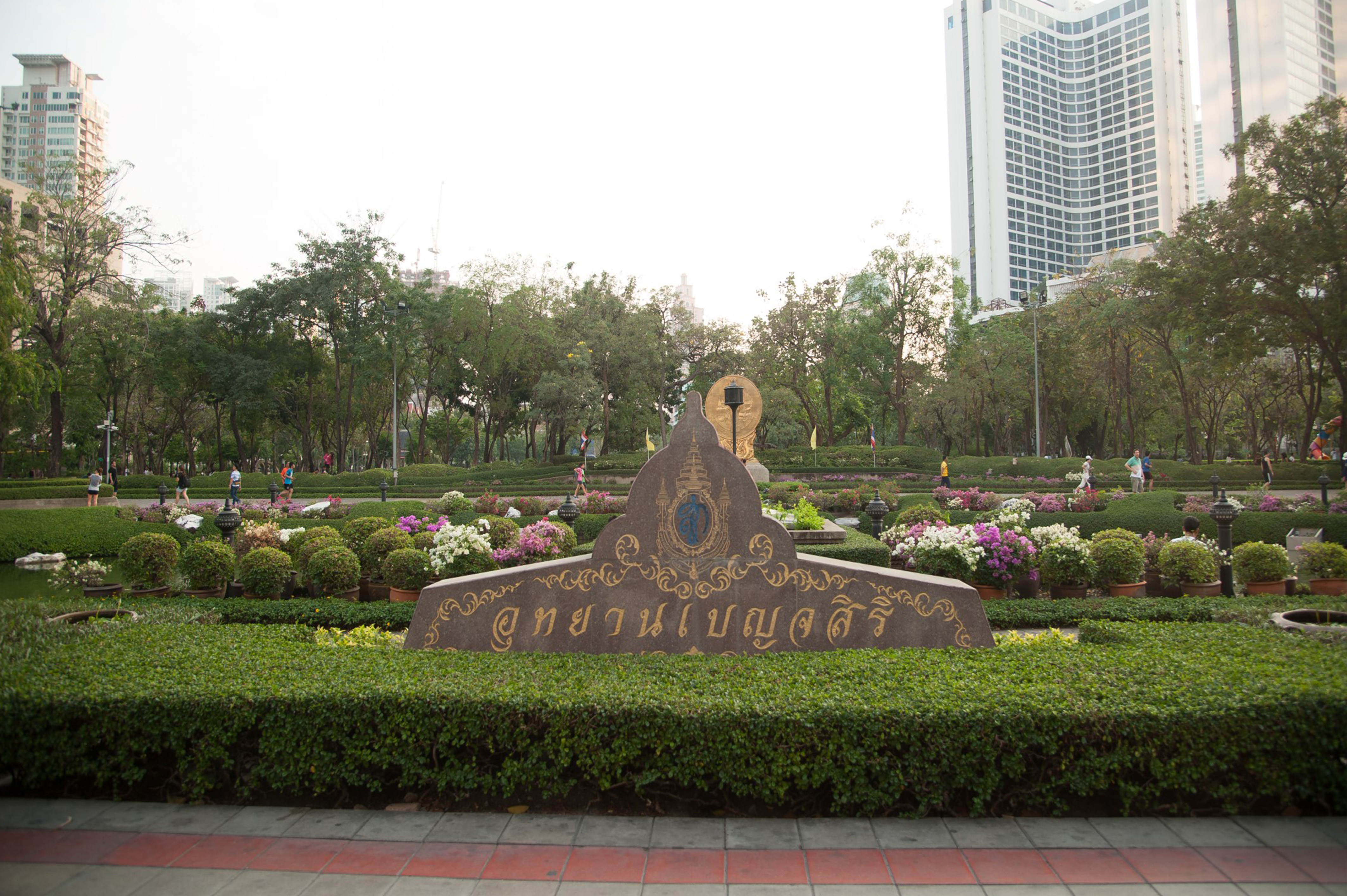 Benjasiri Park
Benjasiri Park is a major park in Bangkok, the park is located on Sukhumvit Rd between Soi 22 and 24. The park is next to the Emporium Shopping Mall, just a few minutes' walk from Phrom Phong BTS station. The park was built in 1992 to celebrate the Queen's 60th Birthday so the park is also known as Queen's park. Inside Benjasiri

Dinosaur Planet
Dinosaur Planet is more than just an entertainment destination. It is a complete edutainment center in ASEAN. Perfect for all the family members. "Dinosaur Planet" will take you back in time to the ancient world of dinosaurs, where they come back to life. Visitors can experience various types of dinosaurs and enjoy exciting presentation techniques, memorable activities, and world-class performances.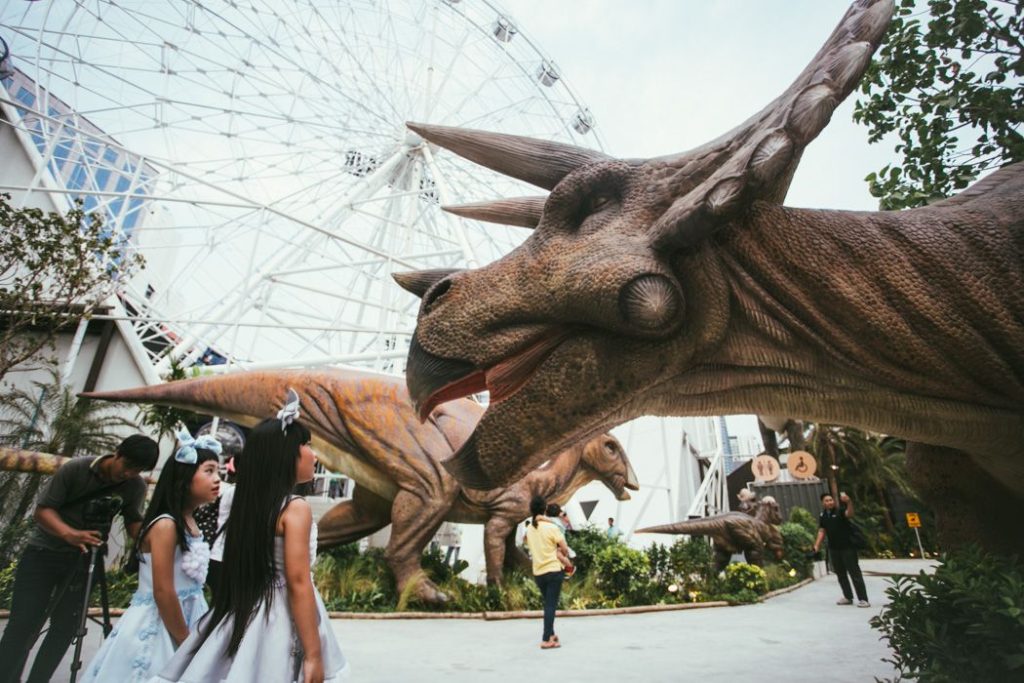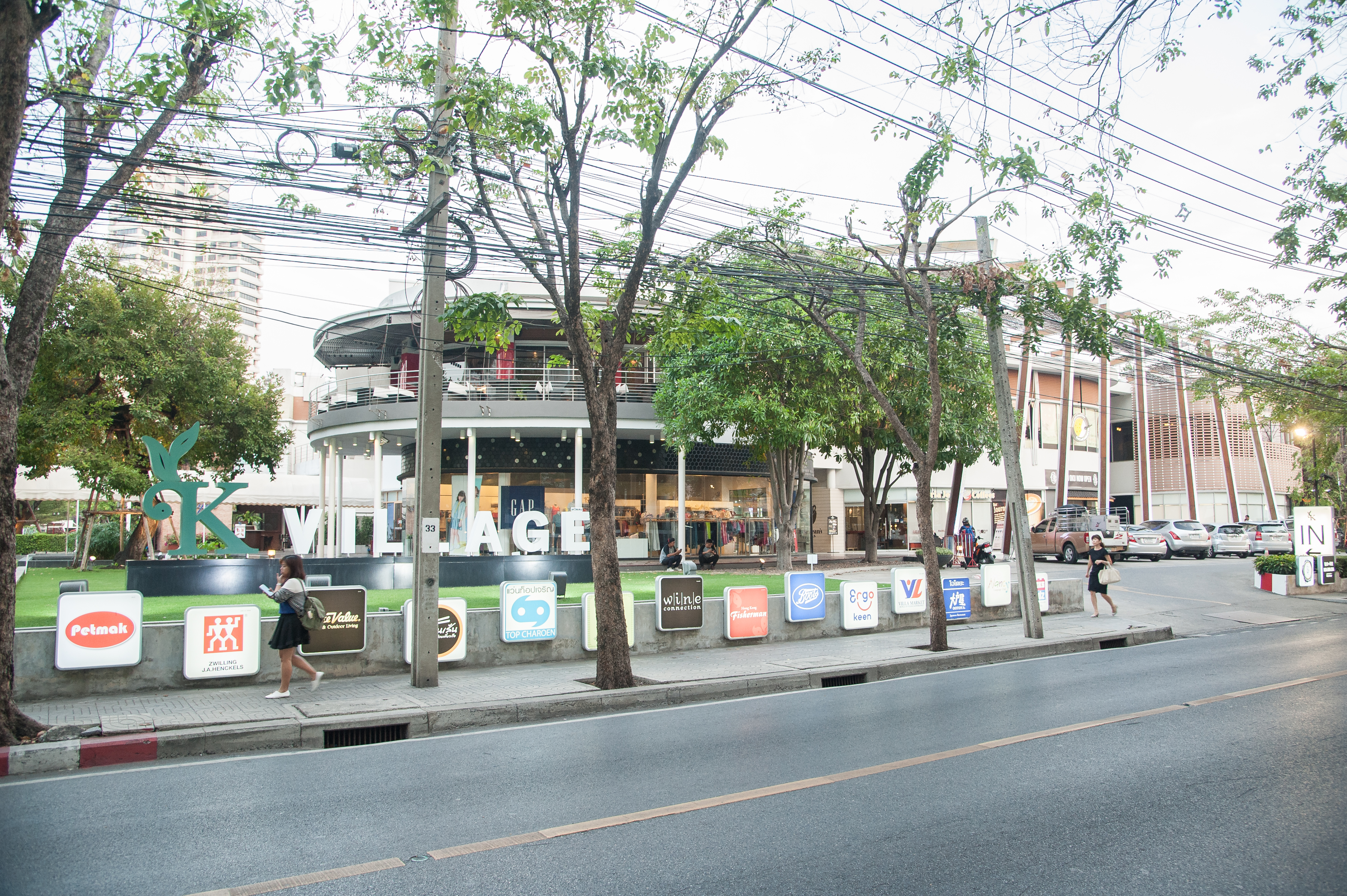 K Village, Nihonmachi
Japanese cuisine is well represented at the K-Village and Nihonmachi shopping centres, as well as down the Sukhuvmit 26. If you're in the mood for Korean, check out Pyongyang A Ri Rang (complete with karaoke!), So Ra Bol and the Bulgogi Brothers, which is in Nihonmachi Plaza. K Village, has another key selling point: the monthly Farmer's Market. K Village's Farmer's Market takes place on the second weekend of each month. With fresh produce, artisanal dishes and arts and crafts, it's THE place to stock up on all things organic.
Rain Hill Plaza
Rain Hill Sukhumvit 47. A recreational place located in a business area in the middle of the city is at the entrance of Soi Sukhumvit 47. A new community culture catered towards middle and upper class Thais and foreigners, especially Japanese families and Sukhumvit residents. A new destination to relax and hang out with friends and family, with ample open space for children and dogs to run around.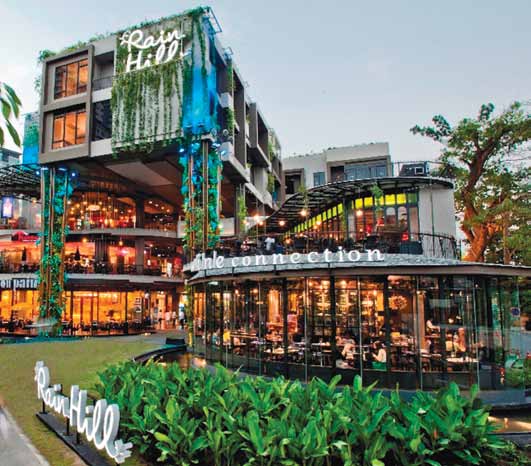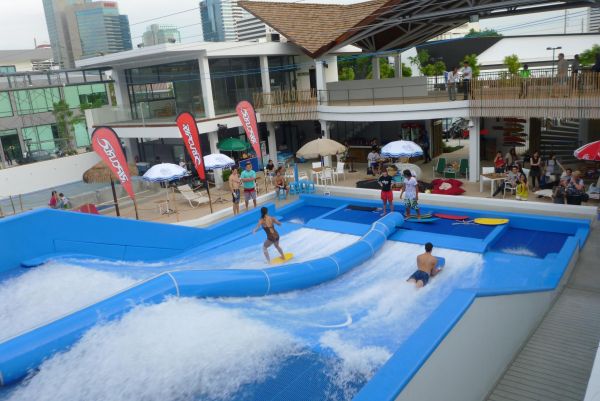 Flow House Bangkok
The Flow House lifestyle venue, a destination for all board sport enthusiasts. At the heart of every Flow House is the FlowRider sheet wave attraction.
Funarium
Funarium is the largest indoor playground in Bangkok. If you have young children in your family, then Funarium Indoor Playground in Bangkok is the place to go. You will find 2,000 m2 of activities, with a large climbing structure, little kids soft play, sand and water area as well as an art and crafts centre and baking station. The entire space is air-conditioned so children can run around without worrying about the weather outside, whether it's rainy or simply too hot. At Funarium you will also find a cafe area, perfect for refuelling during a half a day trip to the indoor activity centre.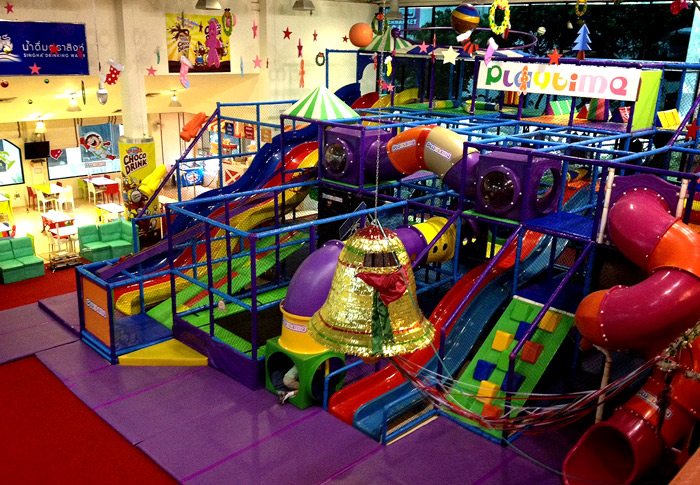 Yunomori Onsen & Spa Bangkok
Thailand's first onsen and it's the real deal. That means men must go commando, while women get the option of disposable undies (men and women bathe in separate sections). If this thing is new to you, fear not, there are cartoons detailing the whole procedure. The water is said to be sourced from a hot spring in Ranong; choose from carbonated, hot, cold or jet-equipped baths to increase blood flow and rejuvenate your skin. Rates start from B450 for all-day onsen, and B350 for Thai massage (60 mins). There are also aromatherapy body massage starting from B900 (90mins)-B1,100 (120 mins) and body scrub for THB750. Sora cafe offer signature of coffee, drink and specially homemade buttermilk pancake. Sora café is a place with the minimal style of white combining with the scandinavian pine wood together with simple bikes and gallery.
Sora Café
Sora cafe offer signature of coffee, drink and specially homemade buttermilk pancake. Sora café is a place with the minimal style of white combining with the scandinavian pine wood together with simple bikes and gallery.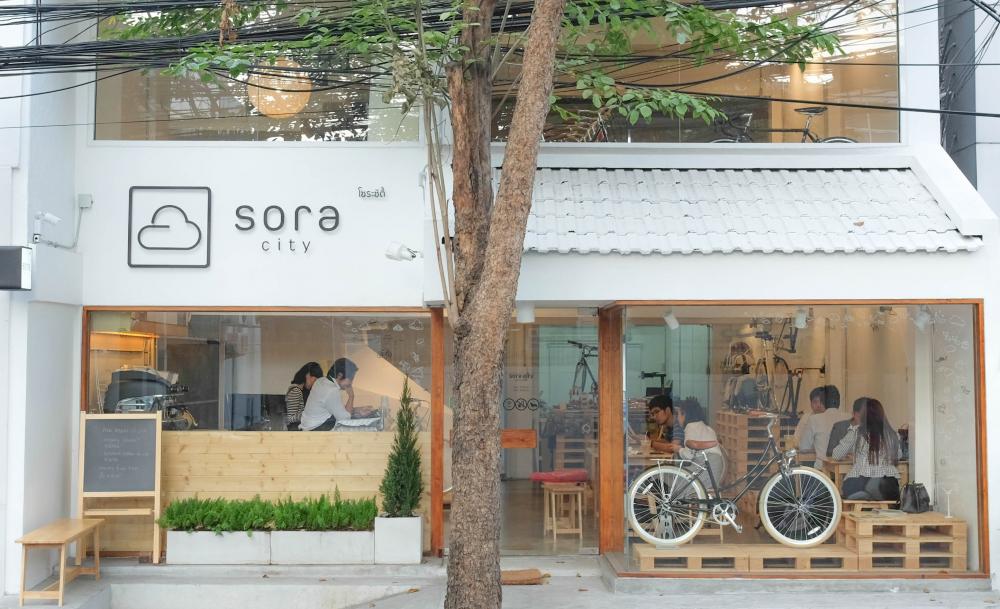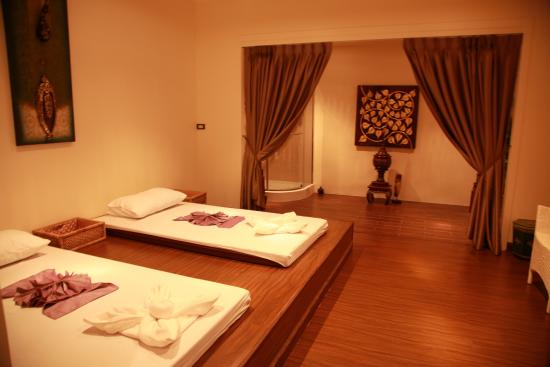 Baan Sabai Spa
Baan Sabai Spa is committed to giving a professional and memorable spa experience. Within individual or couple rooms, spa suite with jacuzzi and private sauna room, Baan Sabai Spa offers a wide range of treatments, including special therapies such as Golden Oil Massage, all provided by carefully selected.
Terminal 21
Terminal 21 brings the dream of traveling the world to downtown Bangkok, with its cutting-edge concept that places several world-famous cities under one roof. Find yourself wandering around a maze of shops in Tokyo City, sauntering down London's Carnaby Street, bagging a bargain in an Istanbul zouk, or shopping for something to fill your growling stomach at the Fisherman's Wharf in San Francisco.